Mediation – An Alternative to a Litigated Oregon Divorce
One of the biggest questions the family law attorneys at Johnson Law, PC are getting right now is simply: "Can I get a divorce right now?" The answer is yes with caveats. The courts are rather backlogged at the moment, but they are still functioning and moving matters forward. Covid-19 has delayed things across the board, but essential items are being heard by the court at this time. As the courts continue to add video conferring equipment, more and more hearings are being set with remote video appearance. At the current moment, a collaborative or mediated divorce is your best option by far for a speedy resolution.
Mediation is quicker and less expensive than a contentious litigated dissolution of marriage. The process lends itself to parties working together toward an amicable solution that each can live with. Depending on the form of mediation, parties can also learn essential communication skills to use in the future to resolve items out of court when issues relating to parenting time, custody, or child-related items arise.
Selecting a mediator is often a difficult choice. The essential items to consider when hiring a mediator is (1) their track record in helping couples resolve matters and (2) their background in Oregon family law matters, including, but not limited to division of assets and debts, spousal support (alimony), tax items, parenting time consideration, and custody. Some mediators are former judges and others are private attorneys. Of the private attorneys, some Portland family law mediation attorneys focus their practice solely on mediation and collaborative divorces while others have a mixed practice of traditional litigated and mediated cases. The Portland family law attorneys of Johnson Law, PC are of the latter type and use their experience in-and-out of the courtroom to mediate matters. Regardless of the mediator, unless the parties are willing to be respectful and reasonable during the process, no mediator will be able to force an agreement. Rather, the mediator guides the process and makes sure each party is working toward a resolution.
The decision to seek a divorce in Oregon is likely one of the biggest decisions of your life. The choice will impact your finances and children's lives (if you have children) now and in the future. How you choose to proceed will make a significant difference in the next phase of your life. The Portland Oregon divorce lawyers at Johnson Law, PC are happy to assist.
To speak with an experienced Oregon family law mediator today, please contact the office of Johnson Law, PC by calling (971) 205-3266 to schedule a consultation.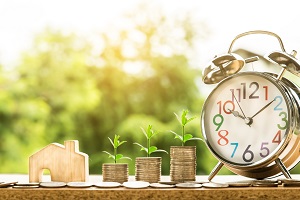 https://pdxdivorcelawyers.com/wp-content/uploads/2021/01/money-300x200-1.jpg
200
300
DivorceLawyer
https://pdxdivorcelawyers.com/wp-content/uploads/2021/04/Johnson-Law-900x400-Trans-300x133.png
DivorceLawyer
2021-01-28 22:42:54
2021-10-05 22:10:15
Revising Estate Plan After Divorce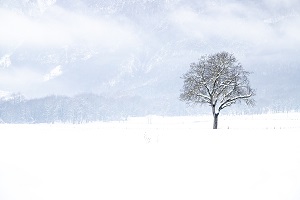 https://pdxdivorcelawyers.com/wp-content/uploads/2021/01/snow-300-x-200.jpg
200
300
DivorceLawyer
https://pdxdivorcelawyers.com/wp-content/uploads/2021/04/Johnson-Law-900x400-Trans-300x133.png
DivorceLawyer
2021-01-26 18:39:40
2021-01-27 21:17:13
Mediation - An Alternative to a Litigated Oregon Divorce