Revising Estate Plan After Divorce
At the end of every divorce comes the time when parties are moving to wrap up their file with their Oregon dissolution of marriage attorney. Regardless of if the case was mediated, litigated, arbitrated, or completed without an attorney's involvement, the last thing on a parties' mind at the end of the case is retaining an estate planning attorney.  Afterall, the issues of distributing and dividing personal property, retirement accounts, 401(k)s, pensions, insurance plans, and delegation of the care of the children was taken care of in the dissolution judgment, correct?
Unfortunately, one of the most often overlooked items at the end of a case when a divorce attorney's work has finished is hiring a good Portland Oregon estate planning lawyer. However, after a divorce, the next step is to update your estate plan – especially if you have children. If you do not, at your death, the work you did during your divorce could be undone and your assets redistributed in ways you neither contemplated, expected or desired. This includes items going back to your now ex-spouse.
A lawyer versed in Oregon estate planning law will help guide you through the process to make sure your assets are protected after death and that they do not go to your ex-spouse.
In an interview with a Portland, Oregon Wills and Trusts Lawyer, Chase Morinaka of Morinaka Schworm, LLC stated:
"I often help parties after a divorce case so that they have finality and closure regarding their estate plans including updating bank account records, life insurance beneficiary policies, and revoking any previous wills and trusts. I understand parties may have just spent significant funds on their divorce and that retaining another attorney is likely the last thing they want to do. With that in mind, our firm tries to make the estate planning process as easy as possible. We strive to offer each of our client's peace of mind during the toughest of times."
While the Oregon statutory financial restraining order (ORS 107.093) limits parties' abilities to update or change beneficiaries on life insurance policies or transferring, encumbering, concealing or disposing of property in which the other party may has an interest while a divorce is pending, there is no such restriction at the conclusion of a case.  In fact, after all of the dust settles and the restraining order is lifted, it is prudent to make sure what was awarded to you is conveyed on your death as you see fit.
Update Beneficiary Designations
Many assets pass outside of a will or trust including, but not limited to life insurance policies, retirement accounts such as IRAs and 401(k)s, and transfer-on-death brokerage accounts. Parties often do this to avoid an expensive probate of a will or trust. However, if your ex-spouse is still listed on these accounts as the beneficiary after being awarded to you in the judgment, upon death, the designation status will need to be sorted out. Early in a parties' life and career these items may not be the biggest asset of a marriage. However, toward the middle to end of a career, these assets typically make up the lion's share of the marital estate. Failure to update the designation could lead to a costly legal battle for your intended beneficiaries versus who is mistakenly listed as the beneficiary – your ex-spouse.
Update Bank Account Records
Most families share at least one bank account in today's world. After the divorce, the payable on death or transfer on death accounts need to be updated pursuant to the language of the dissolution of marriage judgment. Consistent with the terms of the judgment, it is important to make sure the right of survivorship designation is updated.
Update Wills and Trusts
Early in a marriage, especially when there are children involved, parties often make a will and trust for the benefit of their children. While this estate planning tool may list what you desired at the time of initial creation, a divorce often is a good reason alone to review, change, and update the terms of the will and trust.
Powers of Attorney
A power of attorney is a somewhat short document that has significant legal ramifications. Considering who will make major health decisions if you are unable to act is of utmost importance. Post dissolution of marriage is a good time to review whom should act, or continue to act, in this role. An estate planning attorney will help guide the discussion of whom you choose moving forward including if you want your previous spouse to continue in this role.
The family law attorneys at Johnson Law, PC are happy to assist mediating or litigating a Oregon dissolution of marriage including assisting after the dissolution matter concludes in making sure the estate plan matches the divorce judgment. To schedule a consult, call the attorneys at Johnson Law, PC.
To speak with an experienced family law and divorce attorney today, please contact the Hillsboro, Oregon family and divorce attorneys at Johnson Law, PC by calling (971) 205-3266 to schedule a consultation.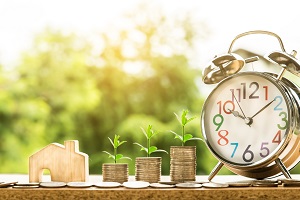 https://pdxdivorcelawyers.com/wp-content/uploads/2021/01/money-300x200-1.jpg
200
300
DivorceLawyer
https://pdxdivorcelawyers.com/wp-content/uploads/2021/04/Johnson-Law-900x400-Trans-300x133.png
DivorceLawyer
2021-01-28 22:42:54
2021-10-05 22:10:15
Revising Estate Plan After Divorce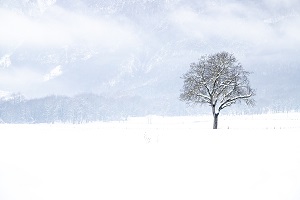 https://pdxdivorcelawyers.com/wp-content/uploads/2021/01/snow-300-x-200.jpg
200
300
DivorceLawyer
https://pdxdivorcelawyers.com/wp-content/uploads/2021/04/Johnson-Law-900x400-Trans-300x133.png
DivorceLawyer
2021-01-26 18:39:40
2021-01-27 21:17:13
Mediation - An Alternative to a Litigated Oregon Divorce