Who Gets Custody of a Step-Sibling in Oregon
What happens when a divorce includes step-siblings? Things become more complicated is the answer. If your divorce involves step-siblings there are some things you absolutely need to know. The key points to know are: courts like to keep siblings together; and step-parents usually will not gain custody of a step-child. You may already see how these rules combine together.
Children always come first in Oregon
An Oregon court will try to determine custody based off enumerated factors found in ORS 107.137 giving primary consideration to the best interests and welfare of the child(ren). Keeping siblings, including step-siblings, together is generally viewed as being in the best interest of a child. However, mitigating circumstances do exist. A court will consider factors such as the relationship between the children, the desirability of continuing an existing relationship, the emotional ties between the child and other family members, and the overall best interest of the child. If compelling enough a court could decide that the child(ren)'s welfare would be better served apart or the court could create a parenting time plan to minimize the distance and time step-siblings are apart. Every case is unique, and you will need to be prepared for the challenges that will come your way.
Legal parents come first
The second key point to consider is that the custody of a step-child is difficult to get in a divorce between a non-biological parent and one of the biological parents. The constitutional parental rights of the legal parent (usually a biological parent) have been shown to trump most interests of third-parties. Step-parents can obtain custody of their step-children if they can show the other parents are unfit or the child's welfare is in danger. Before then, a case against the two biological parents under ORS 109.119 (Rights of a person who established emotional ties creating child-parent relationship or ongoing personal relationship) will have to be brought before the court. This can be done by joining the non-biological parent to the dissolution matter. This is a complex area of law and parties desiring to go down this route should contact and attorney if they have any questions.
Consultations answer questions
Cases involving step-children can have dramatic effects on custody determinations. Keeping children together can be the deciding factor in a custody case. Whether you are a biological parent or step-parent, if you have any questions relating to parenting time or custody, call our office to schedule a consultation with a Washington County custody and divorce attorney.
To speak with an experienced family law and divorce attorney today, please contact the Hillsboro, Oregon family and divorce attorneys at Johnson Law, PC by calling (971) 205-3266 to schedule a consultation.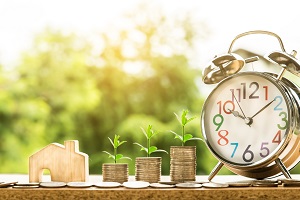 https://pdxdivorcelawyers.com/wp-content/uploads/2021/01/money-300x200-1.jpg
200
300
DivorceLawyer
https://pdxdivorcelawyers.com/wp-content/uploads/2021/04/Johnson-Law-900x400-Trans-300x133.png
DivorceLawyer
2021-01-28 22:42:54
2021-10-05 22:10:15
Revising Estate Plan After Divorce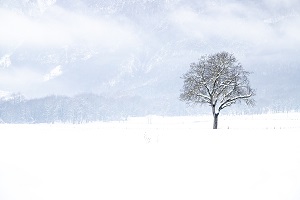 https://pdxdivorcelawyers.com/wp-content/uploads/2021/01/snow-300-x-200.jpg
200
300
DivorceLawyer
https://pdxdivorcelawyers.com/wp-content/uploads/2021/04/Johnson-Law-900x400-Trans-300x133.png
DivorceLawyer
2021-01-26 18:39:40
2021-01-27 21:17:13
Mediation - An Alternative to a Litigated Oregon Divorce