Oregon Divorce and Family Law Attorneys
Family Law and Divorce
Johnson Law, P.C. is a family law firm located in Orenco Station, Hillsboro, Oregon. The firm was founded on the principal of providing trusted legal representation to Oregon families during times of divorce. Selecting an attorney to handle your Hillsboro or Portland divorce is a difficulty but vitally important decision. Whether you are facing a divorce or dissolution of an unregistered domestic partnership, the assistance of an experienced lawyer can help you understand critical decisions at each step of the process.
Resources to Meet Client's Needs
Our uniquely focused litigation practice and combined experience in business, financial, and child development ensures we have the skill and capacity to provide the best services for our client's needs. If you are currently in a divorce proceeding, seeking custody of your children, needing to file a modification to your current parenting time plan, or looking to resolved your divorce or domestic partnership dissolution through mediation or the collaborative law process, an experienced lawyer at Johnson Law, P.C. can help you navigate each decision while protecting your interests.
We pride ourselves on providing quality legal representation while achieving positive and satisfactory result for our clients. While a divorce can be a stressful and daunting time of life, we work closely with clients to offer exceptional services for dissolution of marriage, child support, property division, custody, parenting time (visitation), spousal support and family law matters. Together we will create and develop a legal strategy that is right for our client's specific needs and that will assist in reaching a  cost-effective resolution of their matter while moving forward with their lives.
Our family law attorneys are dedicated and committed to offering our clients tailored legal services to fit their specific case including:
Prompt responses to inquires;
Thorough and clearly explained options;
Creative solutions; and
Tailored services including litigation, mediation, or collaborative law options.
Any family law case can be fraught with tension, stress, and pressure. This is often compounded if the case involves an Oregon Family Abuse Prevention Act restraining order and custody of children. The Hillsboro family law attorneys at Johnson Law, P.C. balance the stress of the case with years of experience navigating the legal system. This balanced approach advances our client's interests both in and out of the courtroom. No two cases are the same. In certain cases negotiation or mediation may not be the right solution. In these areas we will discuss with you the advantages and disadvantages of formal litigation so that you can make an informed decision regarding your case. Your family and your children are of utmost importance and our priority.
If you are looking for an experienced Portland or Hillsboro Family law attorney, call Johnson Law, P.C. at 971.205.3266 today to schedule a consultation.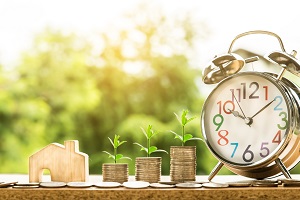 https://pdxdivorcelawyers.com/wp-content/uploads/2021/01/money-300x200-1.jpg
200
300
DivorceLawyer
https://pdxdivorcelawyers.com/wp-content/uploads/2021/04/Johnson-Law-900x400-Trans-300x133.png
DivorceLawyer
2021-01-28 22:42:54
2021-10-05 22:10:15
Revising Estate Plan After Divorce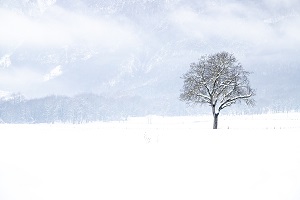 https://pdxdivorcelawyers.com/wp-content/uploads/2021/01/snow-300-x-200.jpg
200
300
DivorceLawyer
https://pdxdivorcelawyers.com/wp-content/uploads/2021/04/Johnson-Law-900x400-Trans-300x133.png
DivorceLawyer
2021-01-26 18:39:40
2021-01-27 21:17:13
Mediation - An Alternative to a Litigated Oregon Divorce